Custom Procore
Add-Ons & Enhancements
You've invested in Procore, now make it work – really work – to your advantage.
Every company has its own processes, data collection and reporting needs, which may not integrate well with Procore. This can be frustrating, leaving no choice but to adjust the way you operate or create manual workarounds.
These are costly, time-consuming and prone to human error, resulting in: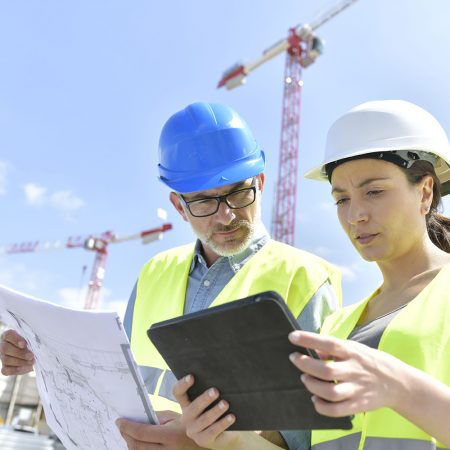 Enhancing Procore to deliver the features and functionality you need is easier, quicker and more affordable than you think.
Our business-savvy techies are Procore experts. We develop custom add-on software that integrates seamlessly with Procore and your existing business processes.
Our solution will eliminate cumbersome workarounds, minimize manual processes, and encourage worker engagement in your safety program. This will reduce compliance risk, enable you to meet safety goals and reinforce a culture of "safety first" within your organization. As your business grows, our software solutions are easily expanded to keep pace with your needs.
Book a FREE Procore Optimization
Assessment (30 minutes) 
We'll identify areas costing you time and money and explain how you can maximize your investment in Procore.
Discovery & Framing
(2 to 4 weeks)
First we gain a thorough understanding of your existing processes, workflows and business goals, as well as stakeholder needs and user challenges, then we compile all findings into a Software Requirements Document and Release Roadmap. This will outline the problem, solution required, timeline and cost estimates for the initial release of your Procore Enhancement Software. To minimize risk and cost, we identify the fewest requirements needed to provide business value, satisfy early users and gain feedback for future development.
Development of Initial Release
(2 to 4 weeks)
We build software to mirror your existing processes as closely as possible and only include features that are actually needed. No need for a separate login. It's accessed directly within Procore via their Embedded App functionality. Not only will you see immediate results, training takes just 30 to 60 minutes.
Ongoing
Enhancements
As your staff offers valuable feedback, and your business needs and goals continue to change, we can add features and functionality to the software. We will continue to deliver value as your business grows.
Look to the future: optimize your investment in Procore and reduce your risk of non-compliance
Eelzee is not affiliated with or endorsed by Procore Technologies, Inc.